Everhome is a full service brokerage providing a consumer-centric, flat fee model for selling and buying a home.
The US real estate market continues to see steady growth and set new records annually, and so is Everhome. Everhome is continuously growing and expanding its operations. As a result, Everhome must also continuously improve its Website and Web application to attract and generate real estate buyers and sellers.
In response, we, the Nerdy Clock Developers, have developed a faster, more responsive, and more SEO-friendly new website for Everhome to satisfy its rapid growth and expansion. Up to this date, Nerdy Clock Developers are still servicing Everhome on their website's needs such as maintenance and revisions, because we believe a website should not be stagnant and must always evolve.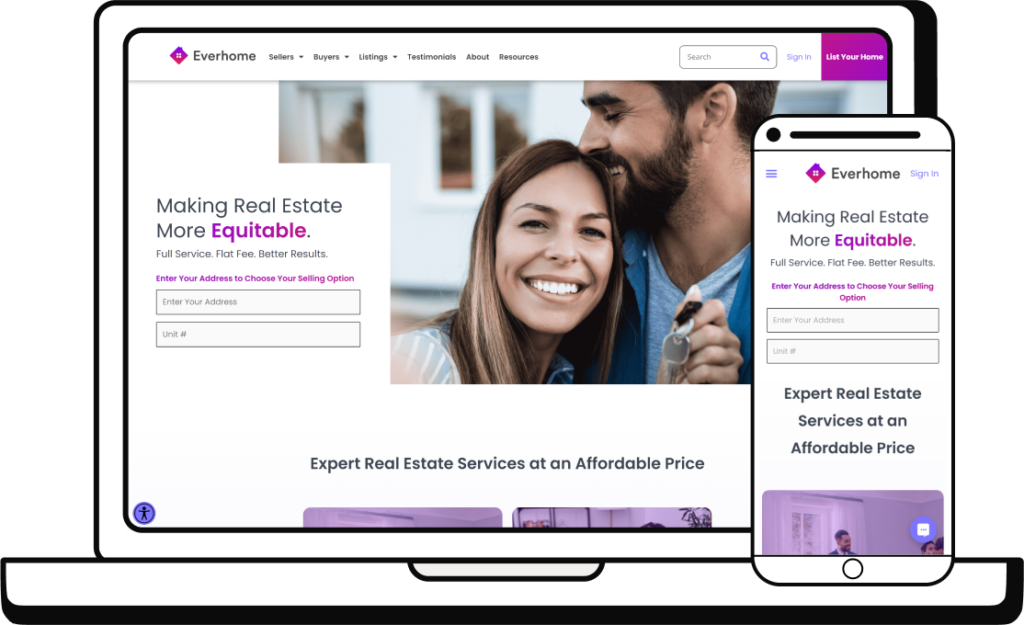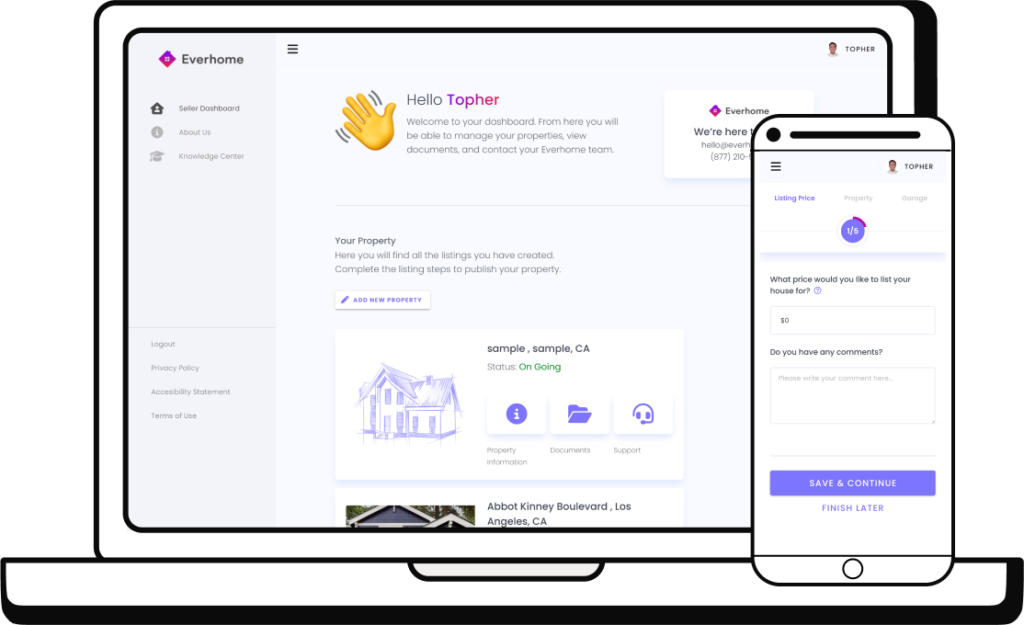 Aside from Everhome's website, we also develop a user-friendly Property Listing Web Application using the latest cutting-edge technology that optimizes the listing experience to lessen paperwork nightmares and back-and-forth assistance to potential leads. Everhome Property Listing Web Application is continuously evolving into a more robust application that caters to the needs of leads, brokers, and Everhome itself. It features property listing, a ticketing system, third-party integrations, property offerings, agreement generator, and a lot more!